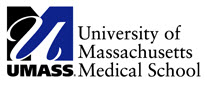 REDCap Access Request and User Agreement Form
This form must be completed by all new users requesting access to UMass Medical School's REDCap system. Please reframe from submitting requests for others as each user will be required to authenticate before accessing this system.
Once the request is submitted, please allow 3-5 business days for your account to be created. Contact REDCap-Support for any questions after the aforementioned provision time frame has passed.
You have selected an option that triggers this survey to end right now. To save your responses and end the survey, click the button below to do so. If you have selected the wrong option by accident and do not wish to leave the survey, you may click the other button below to continue, which will also remove the value of the option you just selected to allow you to enter it again and continue the survey.
The response has now been removed for the last question for which you selected a value. You may now enter a new response for that question and continue the survey.